WELCOME
Nine Girls Ask?, for a cure for Ovarian Cancer, created this space just for YOU.
We invite you to stop, breathe and take as much time as your inner soul requires to find answers, to connect with the community and discover a variety of peaceful, loving and calm integrative methods to help guide you through this journey. Joan Wyllie has created this site to offer sage words of advice and anecdotes help make your journey with ovarian or reproductive cancer as positive and uncomplicated as possible.
← Joan Wyllie, Fishing at a lake in Sedona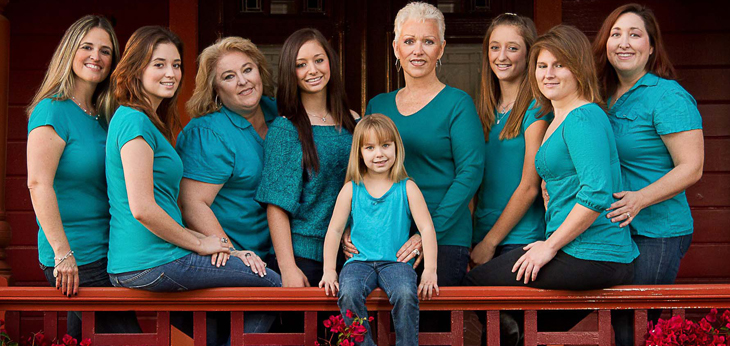 APPROXIMATELY 1 IN 70 WOMEN ARE DIAGNOSED WITH OVARIAN CANCER EACH YEAR.
• Approximately 110,000 women are diagnosed with some form of Gynecological Cancer each year
• Most women are diagnosed at a late state
• No concrete diagnostic test
• Minimal Federal Funding for research
• Survivors have designated OC as the "Not So Silent Disease"
• Frequently misdiagnosed
For additional information please contact
Joan Wyllie 619-708-7891
JOIN US IN THE FIGHT AGAINST OVARIAN AND ALL GYNECOLOGICAL CANCERS!
CLICK HERE to see where we started in this fight and how far we have come. After viewing this powerful video, we hope you will consider making a donation and join in the fight against Ovarian Cancer.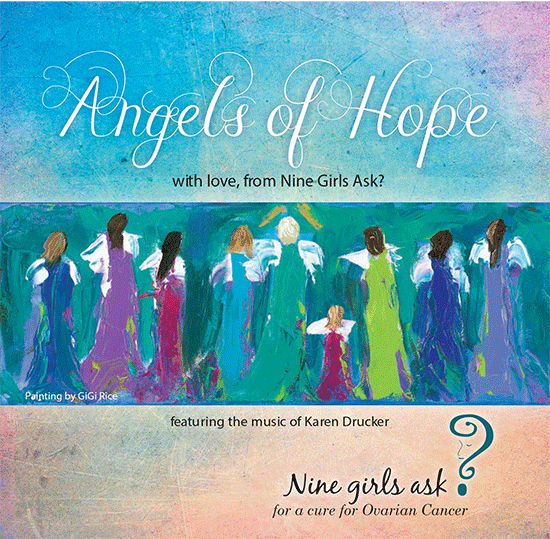 LOOKING FOR A SPECIAL GIFT! ORDER OUR HEALING "ANGELS OF HOPE" CD and NOTE CARDS!
First we give thanks for the extremely talented Karen Drucker who so graciously offered her beautiful music and talents to NGA. This special "Angels of Hope" CD consists of calming, healing music that will both bless and inspire you. Our CD's, along with our Note Cards showcase a beautiful custom painting of the Nine Angels, (art by Gigi Rice), which was designed specifically for NGA. Our lovely cards come in two size: 4×5.5 (10 cards per box) and 5×7 (20 cards per box).
CLICK HERE to place your order and donate to a great cause.
(pricing below)
CD's $10.00 ea. – donation of $10.00
Note Cards – Small box, 4 x 5.5 (10 per box) – $10.00 Donation
Note Cards -Large box, 5 x 7 (20 per box) – $15.00 Donation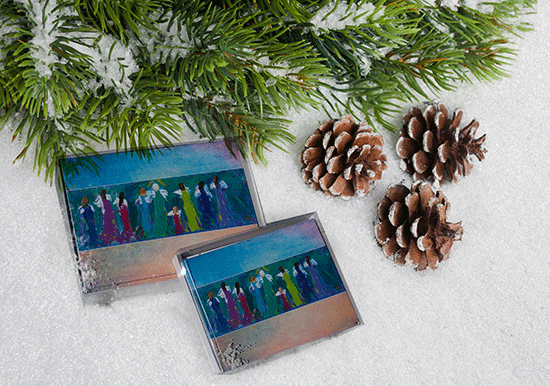 CLINICAL TRIAL
ROCKIF Trial: Re-sensitization of Carboplatin-resistant Ovarian Cancer With Kinase Inhibition of FAK
ATTENTION ALL OVARIAN CANCER SURVIVORS!
The "ROCKIF" Clinical Trial Phase I & II has been approved!
Nine Girls Ask for a cure for Ovarian Cancer is extremely proud to have funded this important Trial aimed solely towards recurrence. NGA has financially supported and believed in the progression of this particular Trial, which UCSD's Ovarian Cancer Research Team has worked so diligently to achieve over the past nine years.
This is a monumental step forward for all Ovarian Cancer Survivors. Please share this information with your Gynecological Oncologists, along with your "Sister Survivors."
For further details and contact information please go to the link below.
CLICK HERE for more information